Food Delivery in Van Nuys, CA
Prego Pizzeria: Top-Notch Food Delivery
Prego Pizzeria. We are a fast and reliable food delivery service in Van Nuys that delivers the best Italian cuisine straight to your doorstep. Enjoy a delicious meal in the comfort of your own home. Our menu includes high quality, freshly made pizzas, pastas, salads and more.
Our goal is to offer excellent customer service. Our products and services are always supported by our approachable staff who are ready to answer any inquiries you may have. We assure you that we only use fresh and high-quality ingredients. You can be confident that your order will be delivered quickly and fresh to your door.
At Prego Pizzeria, we prioritize convenience by offering two easy ways to place your order: online or over the phone. Our delivery service ensures fast and reliable delivery right to your doorstep. Additionally, we accept all major credit cards and PayPal as methods of payment, providing a secure and worry-free transaction process.
Thank you for choosing Prego Pizzeria! We can't wait to serve you our delicious Italian cuisine. Enjoy your meal!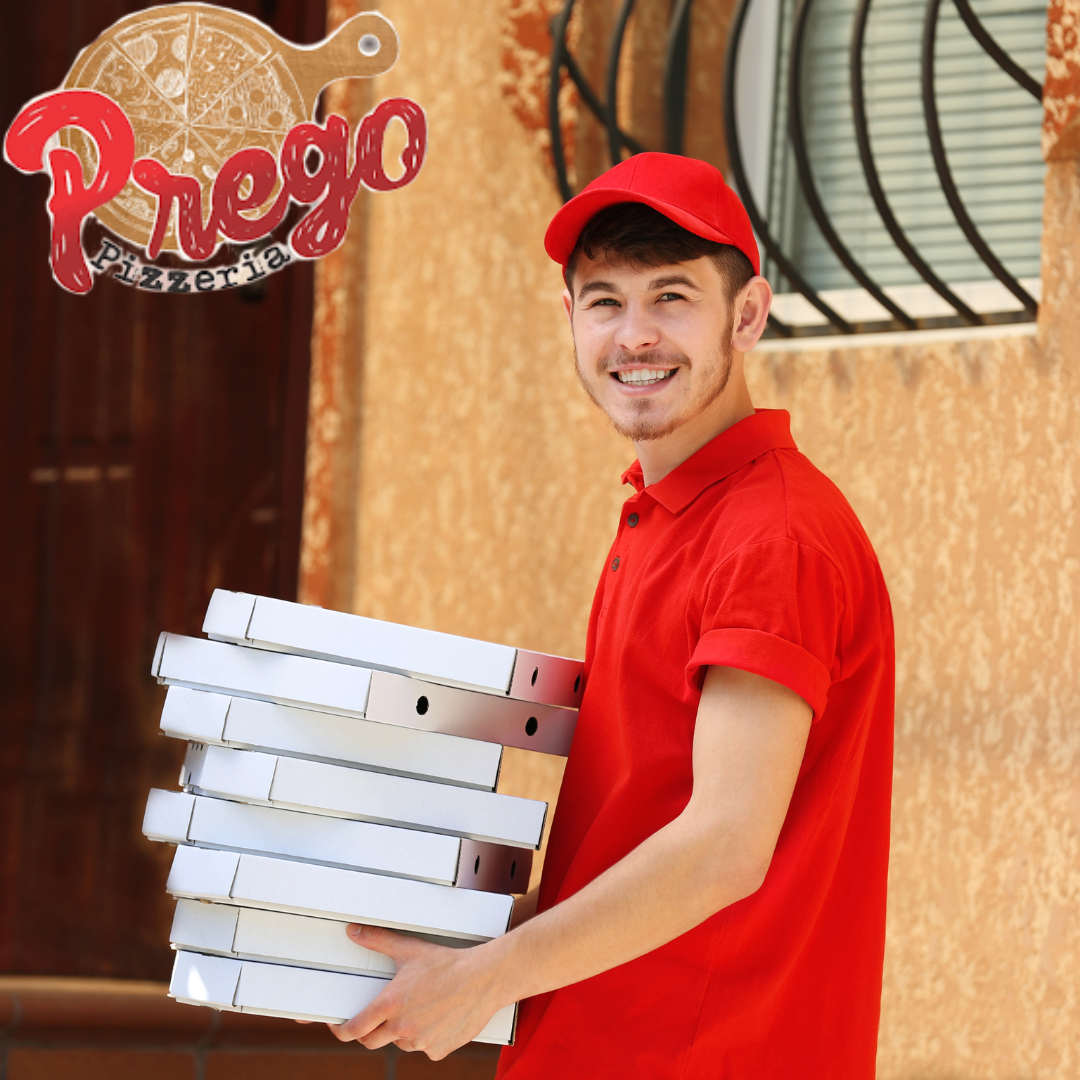 Experience Authentic Italian Food Delivery
Prego Pizzeria is a restaurant in Van Nuys that delivers pizza to your home and serves tasty Italian cuisine.We offer a variety of Italian dishes on our menu including Neapolitan-style pizzas, traditional lasagna, and spaghetti alla carbonara, as well as appetizers, salads, and desserts to complete your Italian dining experience. At Prego Pizzeria, we use only fresh ingredients in our recipes to guarantee that every bite of our pizza is authentic and delicious. You can have a taste of Italy right at your doorstep with our pizza delivery service. Our menu caters to all occasions - whether it's a relaxed meal at home or a fancy dinner party. Come and try it out! Order now and have the best Italian cuisine delivered to your doorstep in Van Nuys. Indulge in authentic Italian food with our delivery service.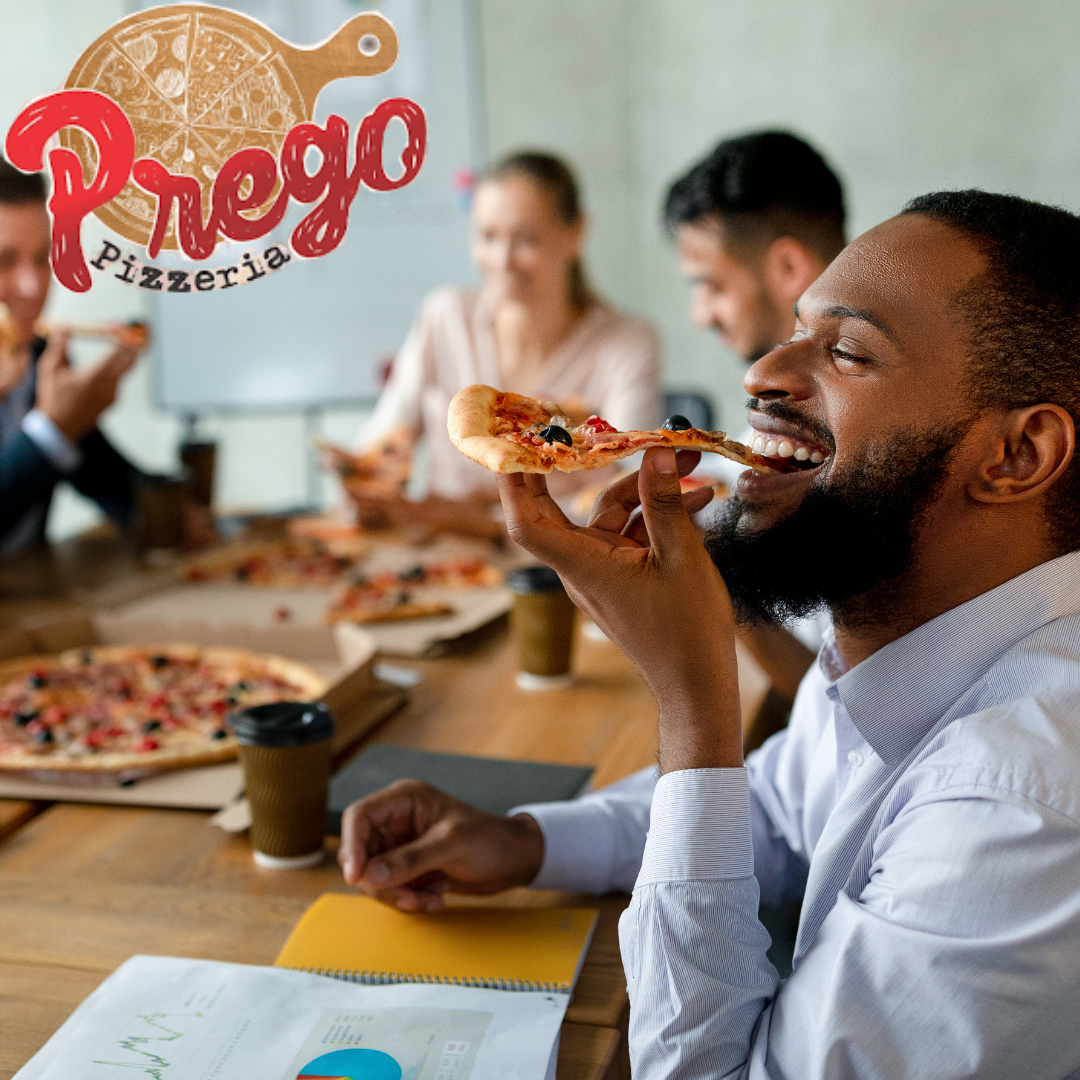 Pizza Delivery
Enjoy our traditional Italian pizzas, hot and fresh, delivered directly to your home. Whether it's a classic Margherita or a fully loaded Pepperoni, our pizza delivery promises satisfaction in every slice.
Pasta Delivery
Craving some Italian comfort food? Our pasta dishes, prepared with the freshest ingredients and rich, flavorful sauces, are available for delivery to satisfy your cravings anytime, anywhere.
Dessert Delivery
Complete your meal with a sweet note by ordering our authentic Italian desserts. From Tiramisu to Cannoli, we deliver delectable desserts that are the perfect end to a hearty meal.
Why Choose Prego Pizzeria for Food Delivery in Van Nuys?
At Prego Pizzeria, we prioritize time, quality, and convenience. We offer food delivery services that ensure timely delivery while maintaining the freshness and quality of our restaurant's food. Our chefs, who have won awards, make the best handcrafted pizzas, pastas, salads, sandwiches, and more; all of which are sure to please your taste buds. With our Van Nuys location, you can avail our fast delivery services for any event. Also, we provide catering services for large orders.
At Prego Pizzeria, we are dedicated to serving delectable, authentic Italian dishes that are prepared using only the finest ingredients. Our recipes are carefully crafted with passion and attention to detail to create a one-of-a-kind dining experience. We are committed to offering a sustainable and environmentally-friendly experience to all of our patrons.
At Prego Pizzeria, we prioritize convenience for food delivery in Van Nuys through competitive pricing and fast delivery times. Our goal is to ensure that our customers receive their orders quickly and at a great value.
Choose Prego Pizzeria for delicious Italian cuisine made with fresh ingredients delivered promptly. We offer quality, convenience, and affordability for all your food delivery needs in Van Nuys. Give us a try today!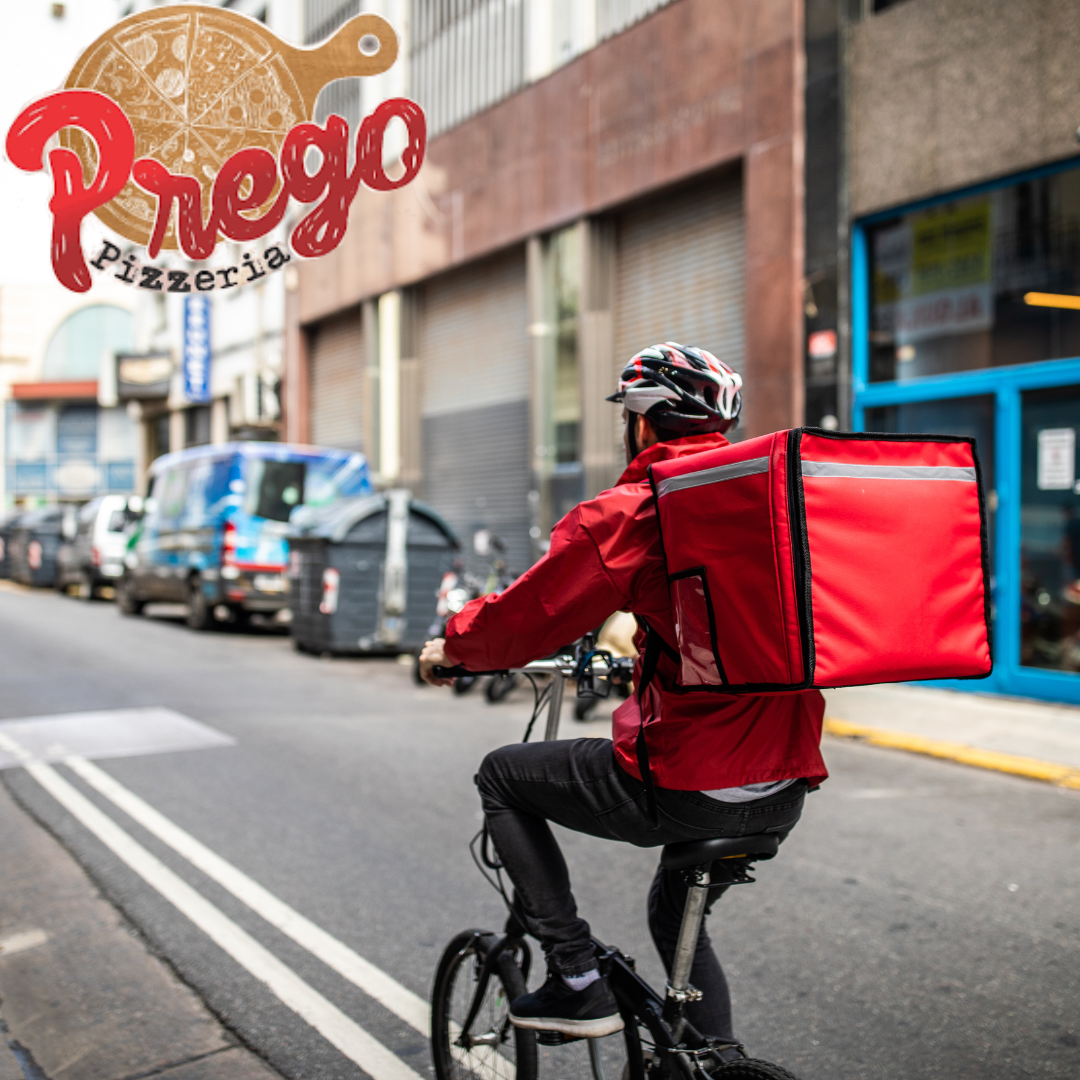 Order Food Delivery Now
Craving authentic Italian flavors but don't feel like leaving your house? Get your fix by ordering from Prego Pizzeria now and receive speedy and dependable delivery in Van Nuys.
Our menu offers a variety of dishes such as pizzas, pastas, salads and sandwiches made with fresh ingredients. You can either select from our classic options like Margherita or Pepperoni pizza or make a personalized dish with our customization choices. We also have options suitable for gluten-free and vegan diets to cater to various preferences.
Order delicious pizza from Prego Pizzeria online today for fast delivery to Van Nuys. Enjoy the best Italian cuisine without having to leave your home. Our mouth-watering pizza is sure to satisfy your cravings and provide a memorable meal. Order now and experience our top-quality service!Order now from Prego Pizzeria and experience the ease of enjoying Italian food.