Prego Pizzeria: Your Home of Authentic Italian Food in Van Nuys, CA
Italian Food
If you're searching for tasty, genuine Italian cuisine in Van Nuys, then your search ends here at Prego Pizzeria. Our menu boasts a range of options, from our renowned pizzas to our freshly cooked pasta dishes and savory paninis. We use only locally sourced ingredients, which are carefully prepared to maximize flavor. Our skilled chefs take great pride in their work and are sure to satisfy your craving.
Our delivery services are available in Van Nuys and nearby areas. Our team works efficiently to ensure that your meal arrives quickly and hot. You can savor the taste of a homemade Italian dinner from the comfort of your home with our delivery.
Come and enjoy delicious Italian cuisine with friends and family in the perfect atmosphere at Prego Pizzeria, featuring cozy seating and attentive staff. We can't wait to serve you!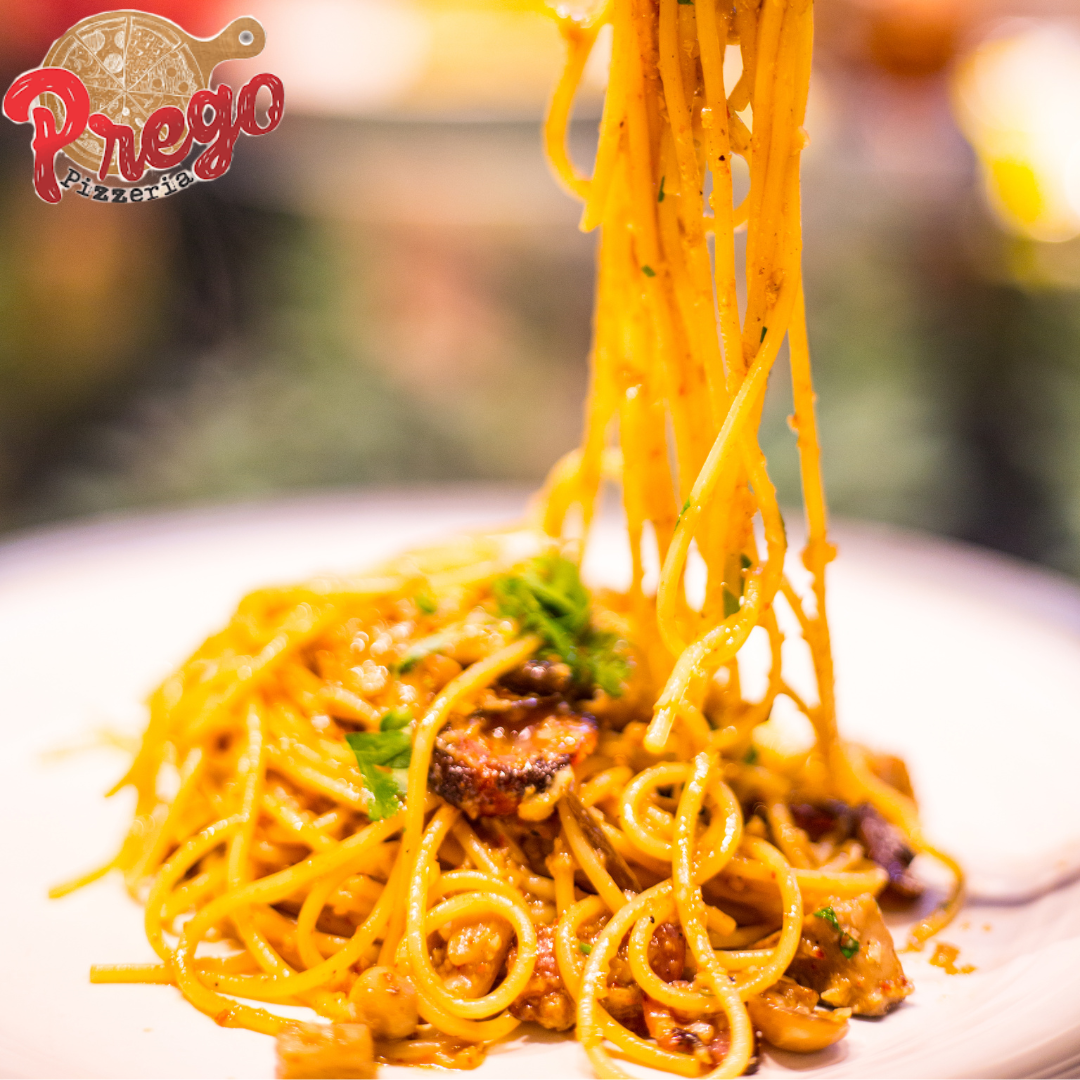 Our Italian Food Offerings
Prego Pizzeria has a wide variety of genuine Italian dishes available in their menu, suitable for all tastes and preferences, that you can enjoy without leaving your home, all the way from Naples to your doorstep.
We offer a variety of dishes including classic pizzas and traditional Italian pasta. Our chefs have crafted a special combination of flavors and spices to ensure an unforgettable dining experience suitable for everyone. At Prego Pizzeria, we use fresh, locally sourced ingredients for a high-quality and delicious taste. If you have a sweet tooth, you'll love our cannolis and tiramisu. Come enjoy authentic Italian cuisine with us and order for delivery right to your door. You won't be disappointed! Bon Appétit!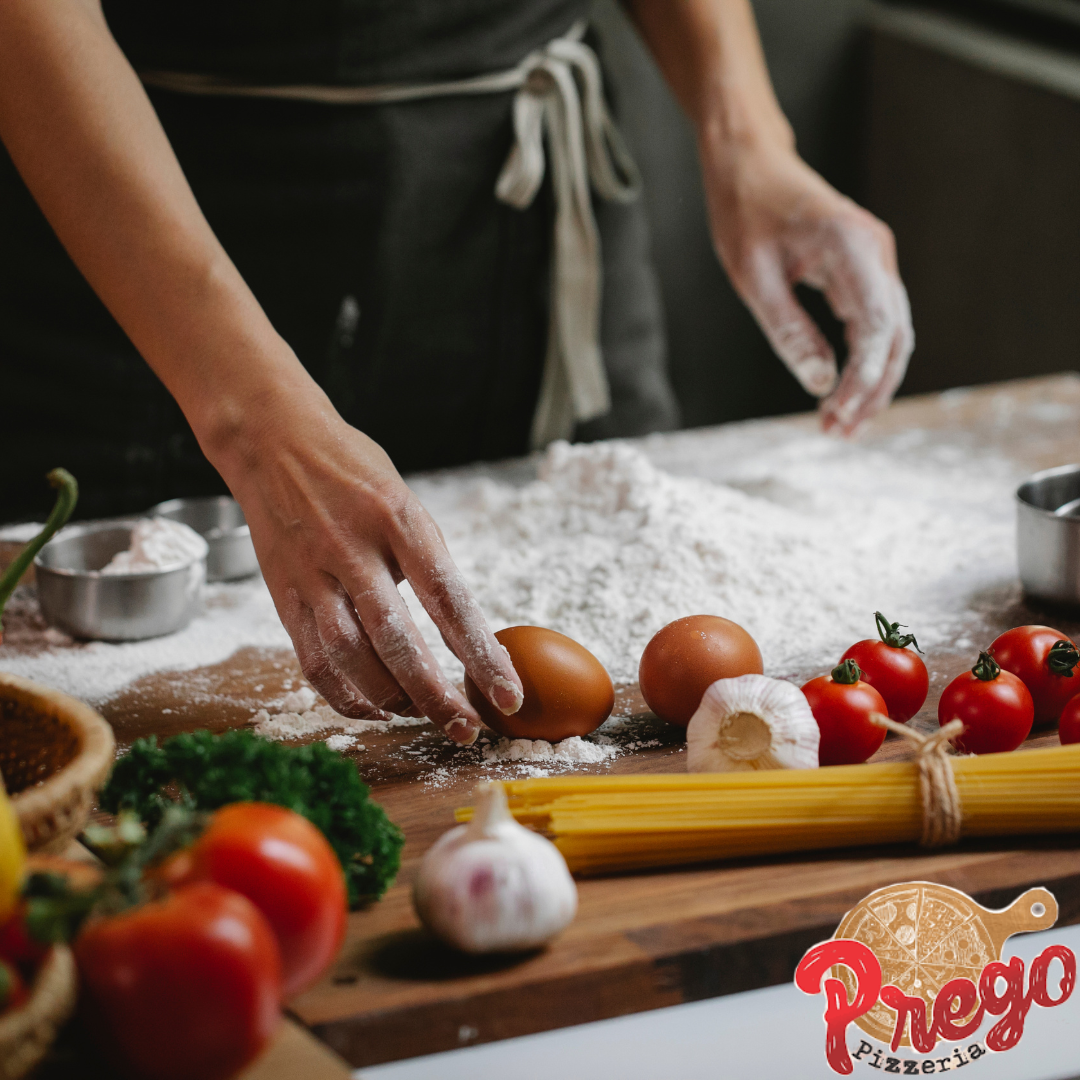 Pizza Delivery
Experience the magic of freshly made pizzas, topped with the finest ingredients and delivered hot to your doorstep. Whether you are a fan of the classics or eager to try our unique creations, our pizza delivery service in Van Nuys promises satisfaction in every slice.
Pasta
Our menu boasts an array of Italian pasta dishes that hit all the right spots. From the classic Spaghetti Carbonara to the creamy Fettuccine Alfredo, our pasta offerings are designed to cater to different tastes.
Desserts
Round off your Italian feast with our range of classic Italian desserts. From Tiramisu to Cannoli, our desserts will leave you with a sweet and lasting impression.
Our Italian Food Promise
At Prego Pizzeria, we use fresh ingredients and authentic Italian recipes. We put a lot of effort to prepare each dish with care and love, ensuring that it meets our high quality standards. You can taste our dedication in every bite of our pizza, pasta, and other Italian dishes. Visit us to experience a delightful and satisfying meal.
Prego Pizzeria provides both quick slices of pizza and full-course Italian meals for families. Our delivery services in Van Nuys make it convenient for you to enjoy our tasty Italian food from your home.
We at Prego Pizzeria are enthusiastic about providing you with the ultimate Italian dining experience. We're excited to offer our delectable pizzas and other tasty dishes for you to savor. Visit us now and treat yourself to a delightful meal!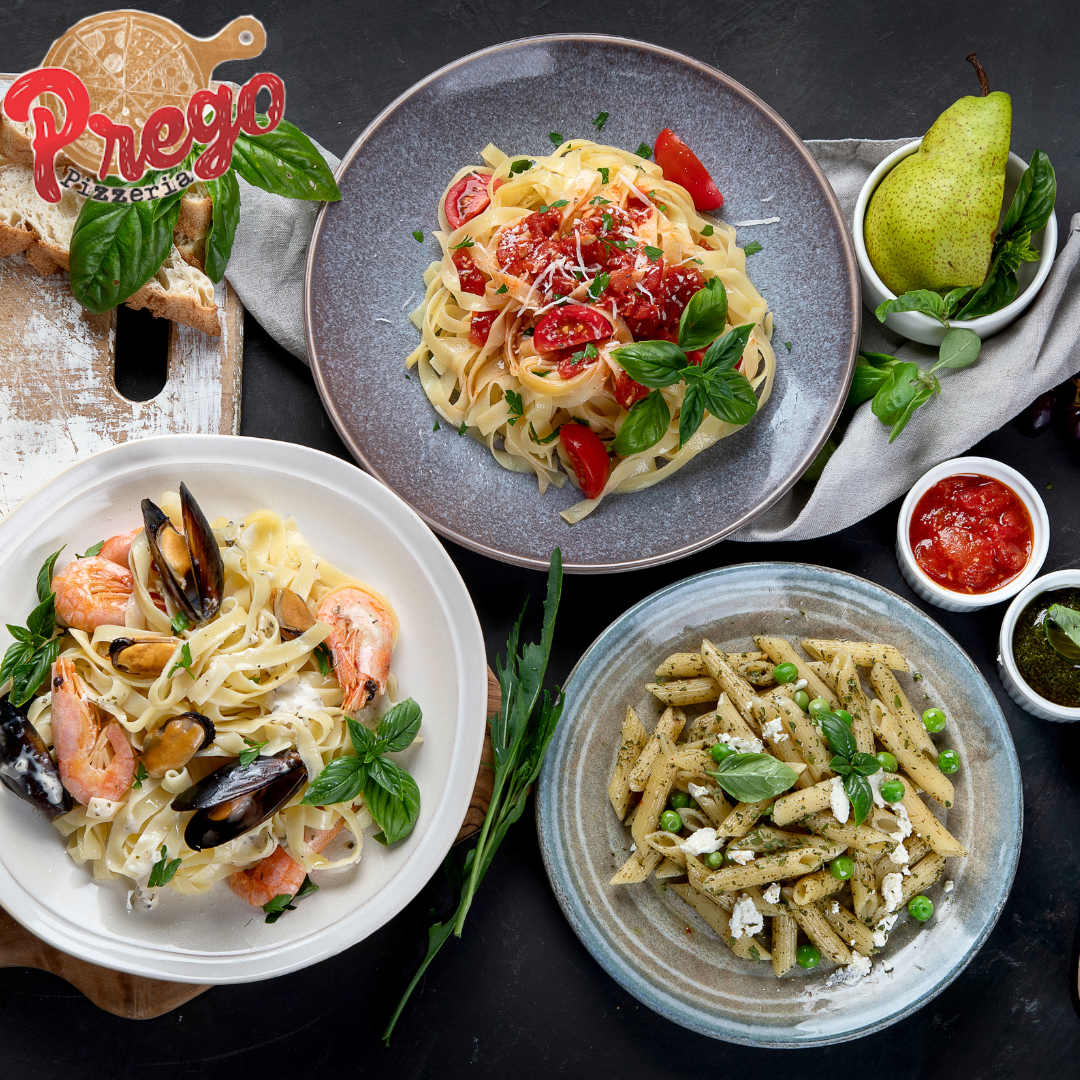 Italian Food Catering
Prego Pizzeria provides catering services for Italian cuisine that can enhance the experience of your events. We will bring the delightful essence of Italian food to your table, be it a corporate event, a birthday celebration, or a casual get-together. Consider Prego Pizzeria for your upcoming event in Van Nuys. Our catering menu showcases a range of Italian dishes, such as classic pizzas, savory pastas, freshly-baked focaccia breads, and antipasto platters. Our mouth-watering Italian food is sure to delight your guests! Contact us today to get started. Buon Appetito!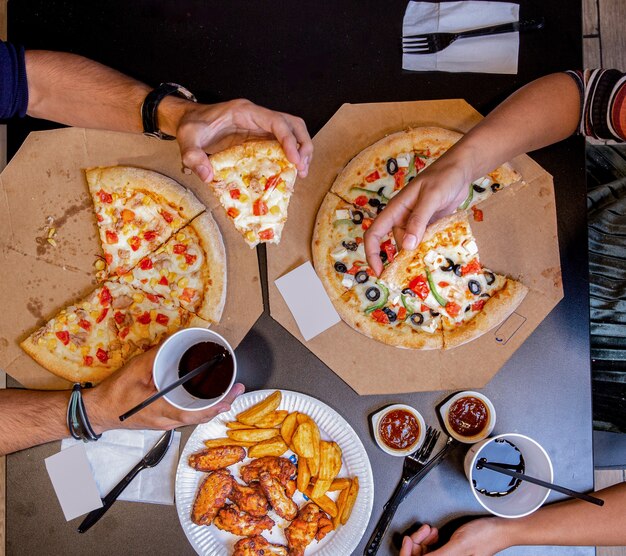 Order Italian Food Today
Satisfy your Italian food cravings and order from Prego Pizzeria today. Our delivery service will bring Italian cuisine to your doorstep, featuring a wide selection of pizzas and other delicious Italian dishes made with fresh and high-quality ingredients. You won't be disappointed with our tried-and-true recipes, providing the best Italian food experience.
At Prego Pizzeria in Van Nuys, we have a wide range of pizza options to choose from, including classic choices like Margherita or Pepperoni, as well as more adventurous options like Funghi e Panna or Quattro Formaggi. We also have a variety of salads, calzones, and other Italian dishes available. And don't forget about our scrumptious desserts like Tiramisu or Cannoli. Order now and let us handle the rest of your Italian food cravings!